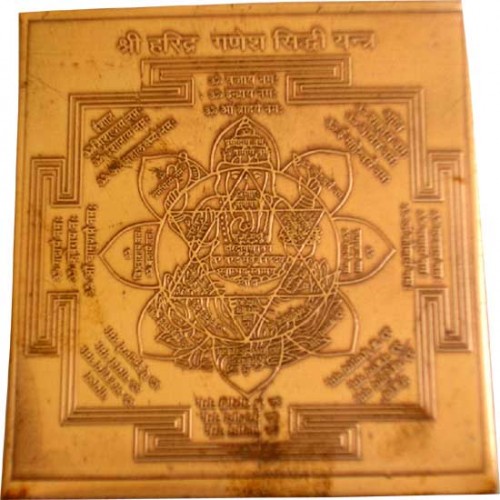 Lord Ganesh is known by 1000 names and one of them in Haridra . This means the Golden one , who glows like the radiant Sun . This form is prayed for good luck and success in desires.

Mantra: Om Shreem Hreem Kleem Glaum Gum Ganapatayei namah

Design: Made in 24 ct gold plated copper. Long lasting finish with superfine etching.

Placement: Haridra Ganesh Siddhi yantra should be placed facing North direction in home / office / altar on a low height table .